Regular price
$6,995.00 USD
Regular price
Sale price
$6,995.00 USD
Unit price
per
Sale
Sold out
If item is not in stock please email us at info@eliteaerosports.com and lets get you ordered in your favorite scheme today!!
EA PICARO
The Picaro resembles its larger stablemate, the Rogue but it is more than merely a reduced size version. The Picaro was reduced to approximate the Havoc SS size but the wings and stabs were substantially increased in size by 15%. In addition, we also added inlets and conformal fuel cells to the Picaro. The increase in flying surface area made for a very light "feel" on the sticks but retained the precision EA models have come to be known for and incredibly stable slow flight characteristics that made for some amazing low and slow passes and mains first "wheelie" landings. The Picaro is 2.25M /88.5 inches in wingspan and weighed in at 42lbs dry with 210N turbine and fits in a Tahoe with room to spare even with the vertical fin attached. It's very easy to transport but if needed the aft section can be removed with 4 easy to access bolts. The prototype was assembled by our very own Scott Marr who did a standard build without lights or smoke and it only took about 3-4 days. The model also balanced with only the batteries on the battery trays so no need for extra ballast. The Picaro comes with extensive hardware, thrust pipe, Electron landing gear and conformal fuel cells and is now ready for production and we invite you to be among the very first Picaro owners!
Specifications:
Wingspan: 2.25m / 88.5 inches
Length: 2.75m / 108 inches
Weight: 40-42 Lbs
Power: 180-220N
Kit Includes:
Hardware
High-Flow fuel fittings
5.5L Conformal fuel cells
Stainless dual wall thrust pipe
Electron landing gear with GS-200 controller
Standard Wing, fin and stab covers
Kit Features:
Extensive Prefabrication
Painted outside mold with clear coat finish
All composite sandwich layup
Center hinged rudder for precise centering and max throw
Two piece fuselage disassembles easily
Removable fins and stabs with one bolt
Carbon fiber reinforcement throughout
Carbon fiber wing and spar tubes
Fuselage, wing, rudder and stab covers
Diverse speed envelope, highly maneuverable while maintaining outstanding slow speed performance
Introductory Kit Price $6995
Scheme Type A,B,C and D $6995
Custom schemes available $7495
Optional Accessories:
Picaro Cockpit and Canopy $299
Custom Wire Harness $350
Smoke tank and smoke hardware $169
Large size UAT $125
8 HV servos ( JR 8911S $149.99 ea.)
Revoc wing/stab/rudder bags in black, red or grey $350 Matching custom scheme set $550 Fuse bag $300
Painted matching Wing tanks $299
Picaro light set $399
Custom build service $1500 and up. 
Labor Adding lights add $250, add smoke add $250
See more schemes here:
https://www.dropbox.com/sh/euqluheqxvpoo1p/AAAIS2TFjNC8y-bHpJxIHLBra?dl=0
Build pics here:
There is a center tank that is included as an optional use.  it will require a fitting tank set if used.  Needs two vents.
Picaro hopper tank fuel fitting set with two vents

www.eliteaerosports.com
Nose door option:
Nose door installation hardware used to install a nose door on Picaro, Rogue, Havoc SS, Havoc, etc.  Includes piano wire, carbon tubing, and 4 hinges.

www.eliteaerosports.com
Smoke tank options.  first one is smalll/med, the next is XL sized.
Picaro Smoke tank ready built

www.eliteaerosports.com
Picaro and Shockwave Smoke Tank

www.eliteaerosports.com
Throws, CG, Etc:
Shared with Dropbox

www.dropbox.com
Share
View full details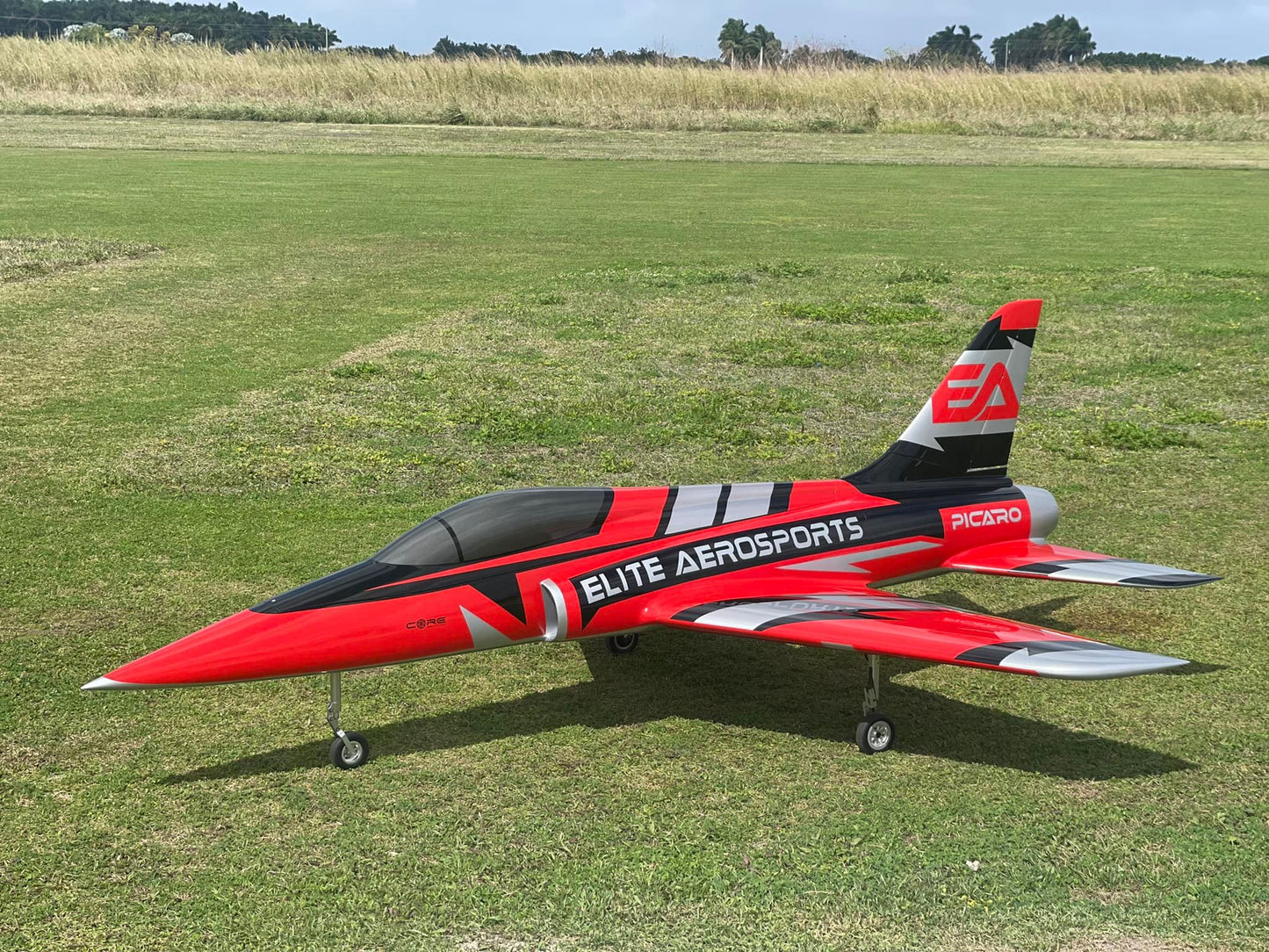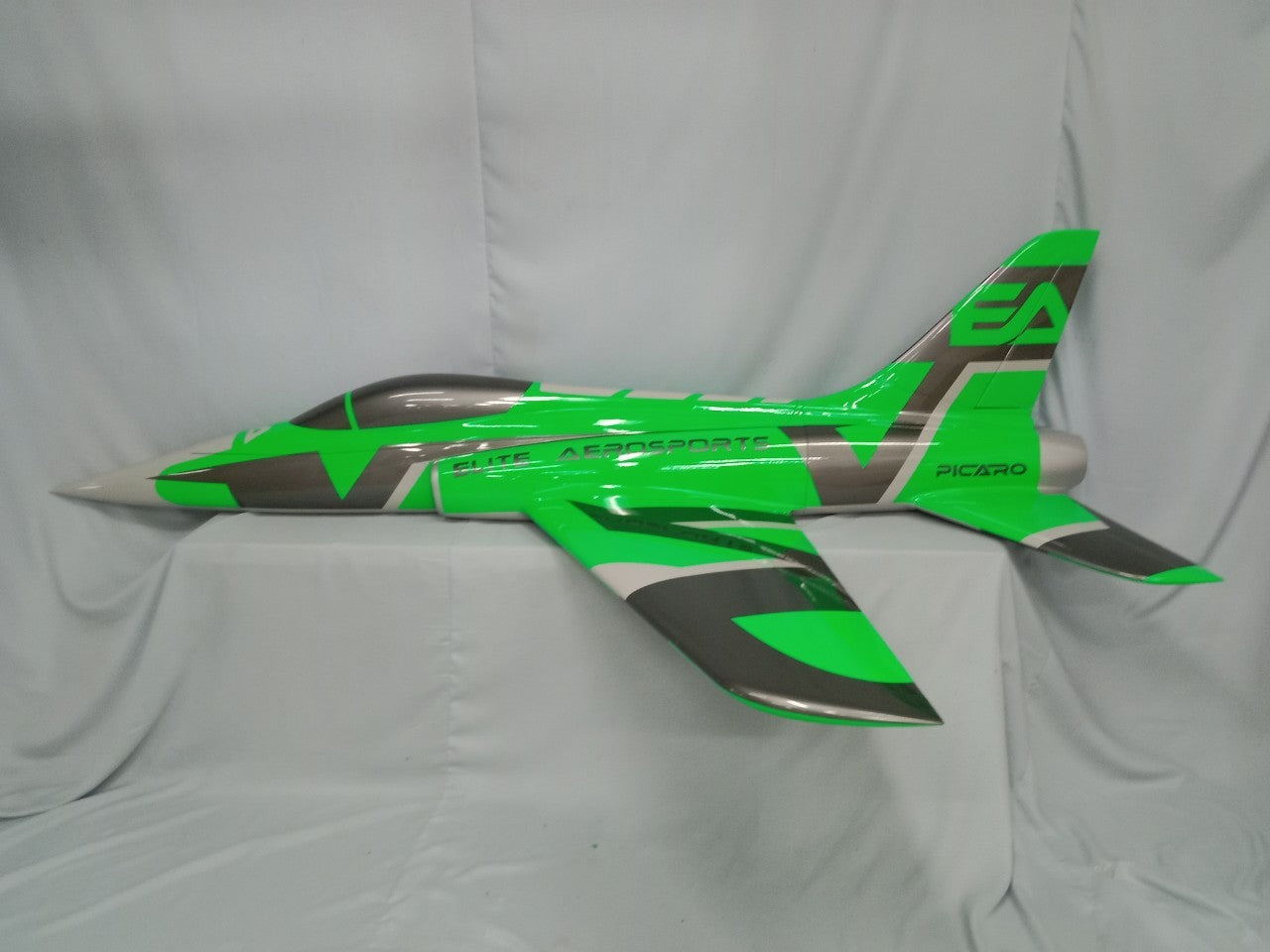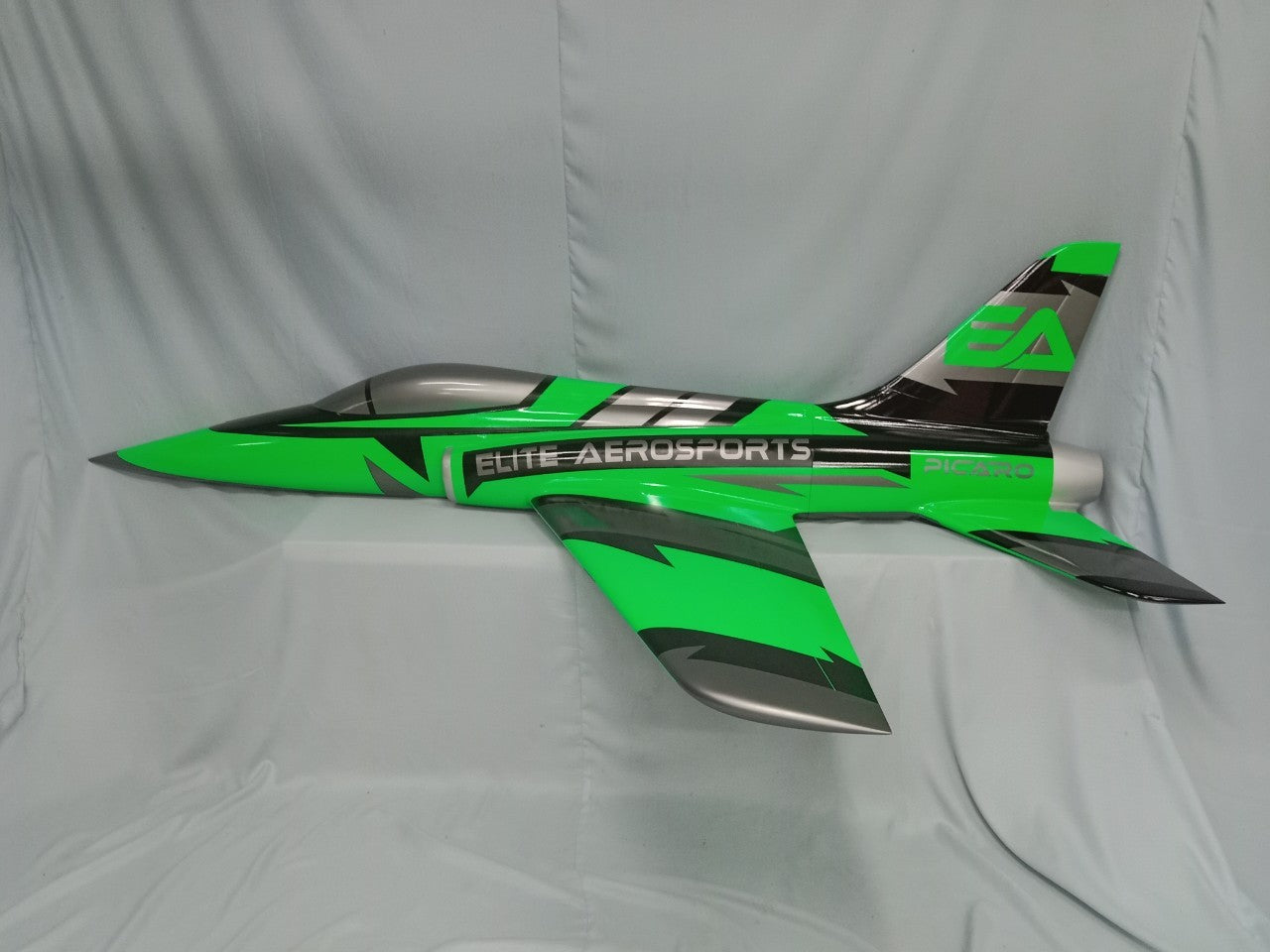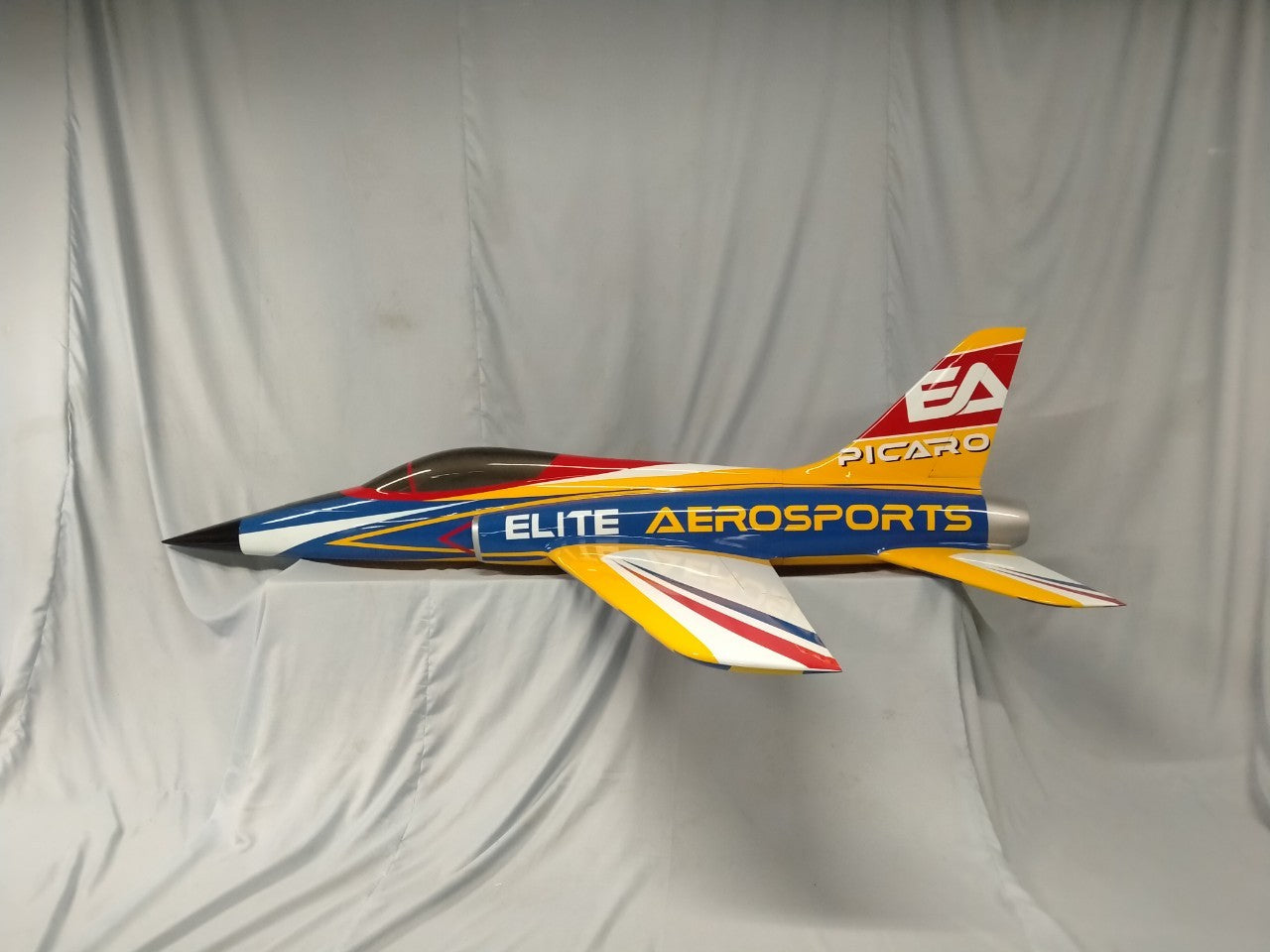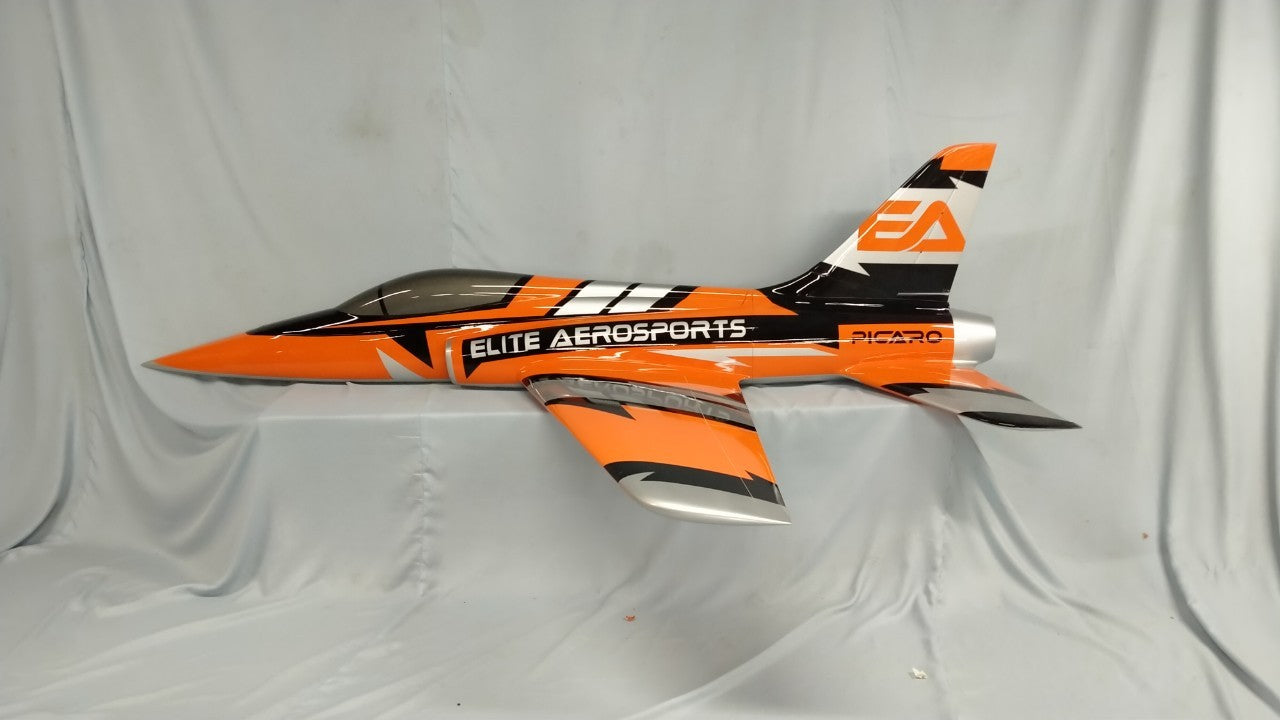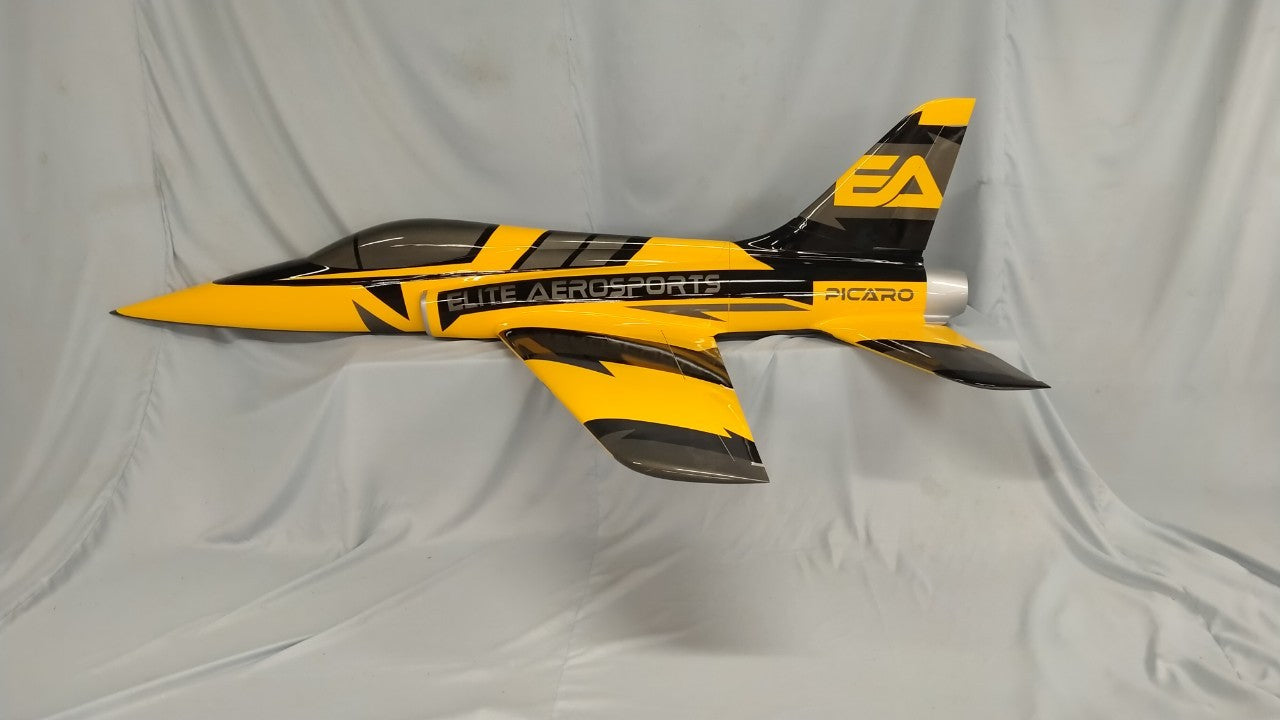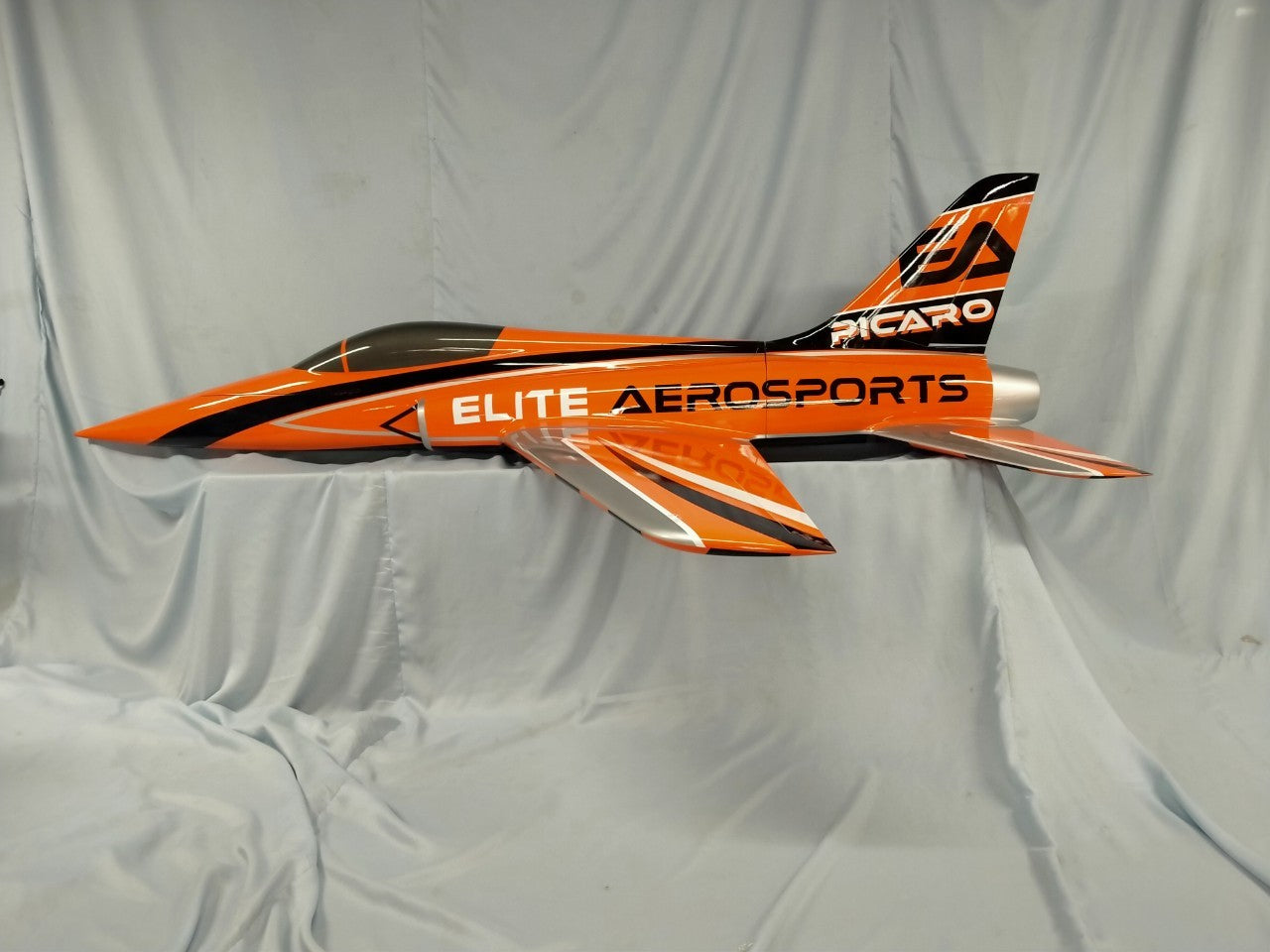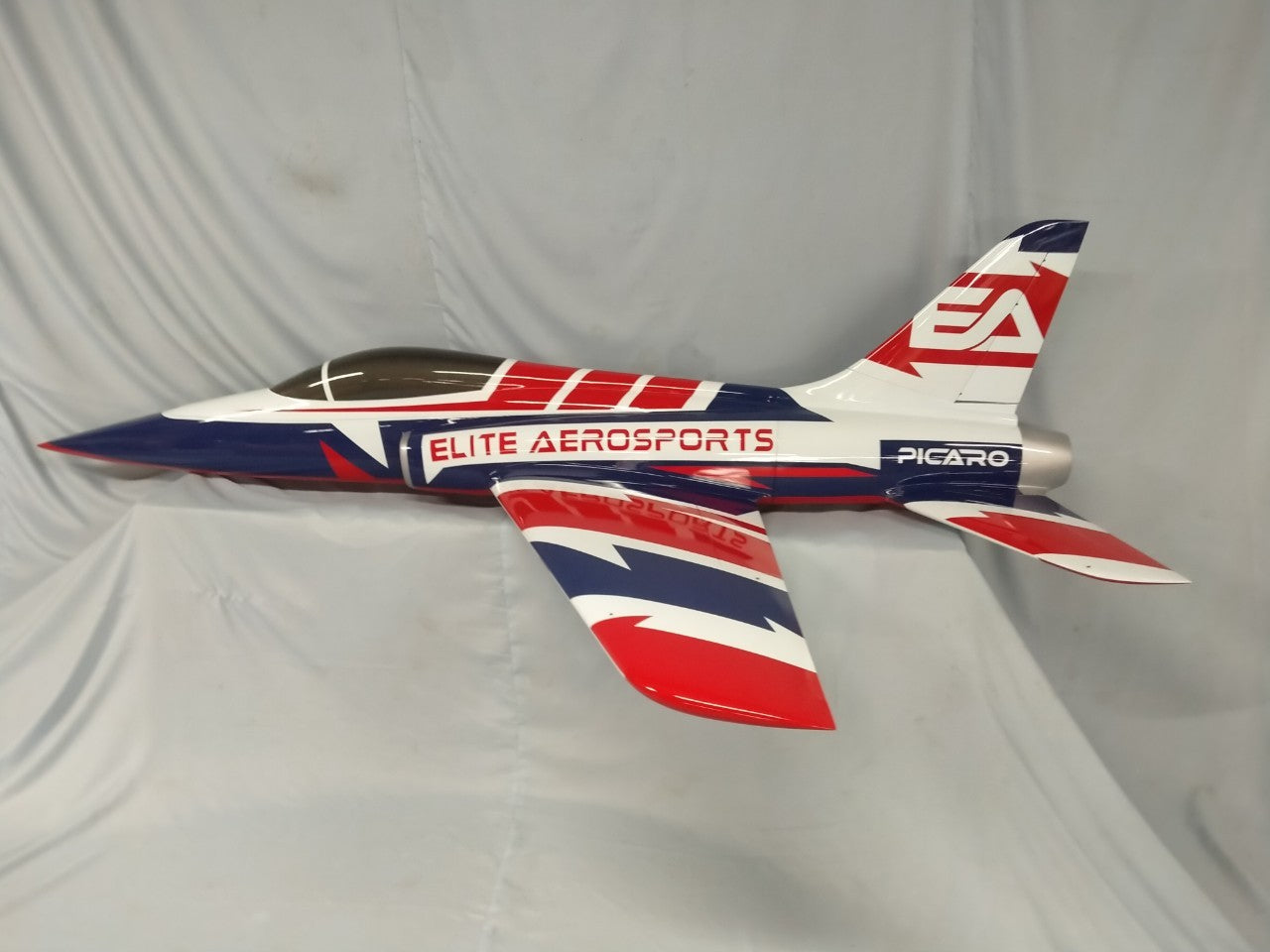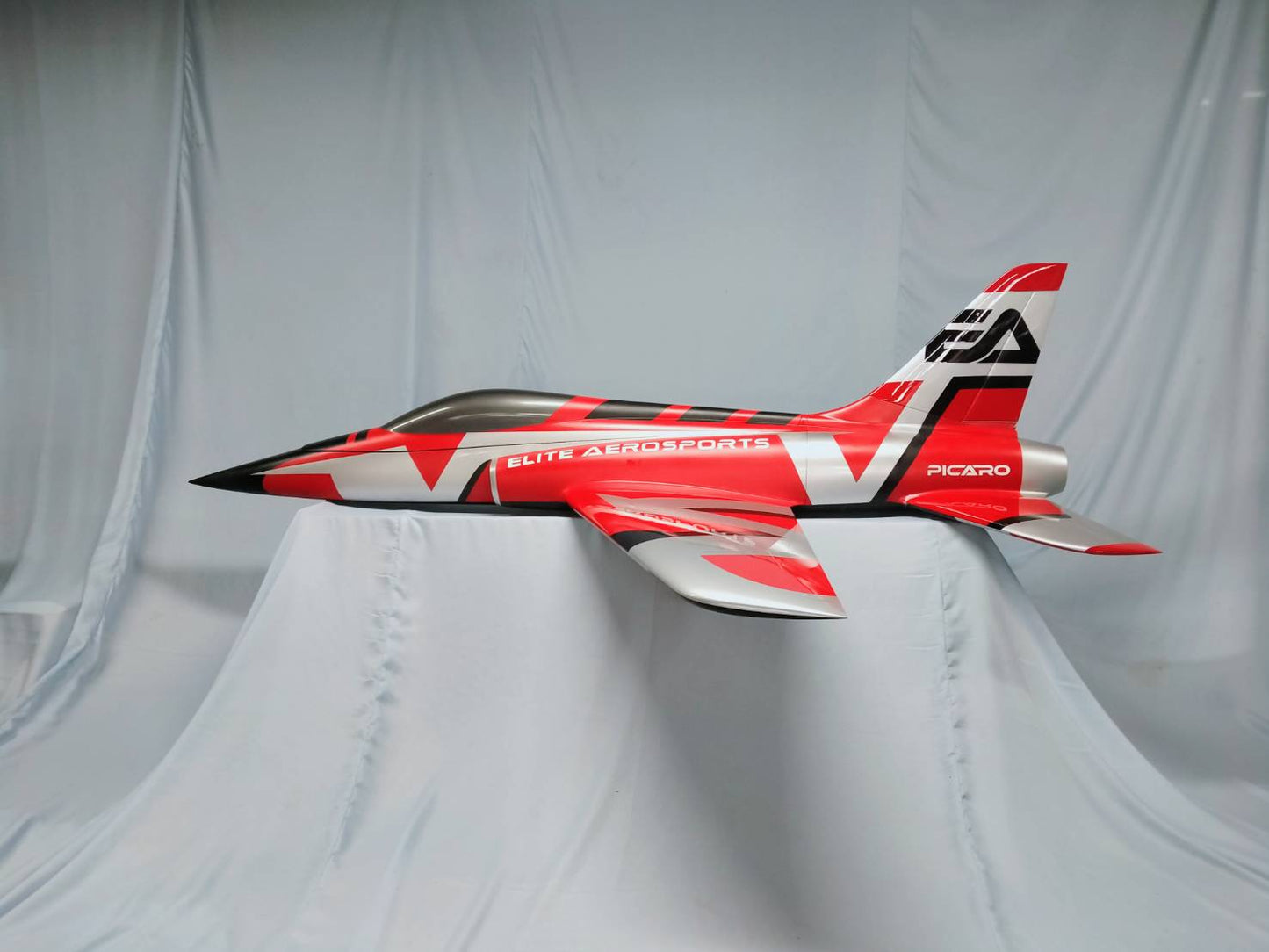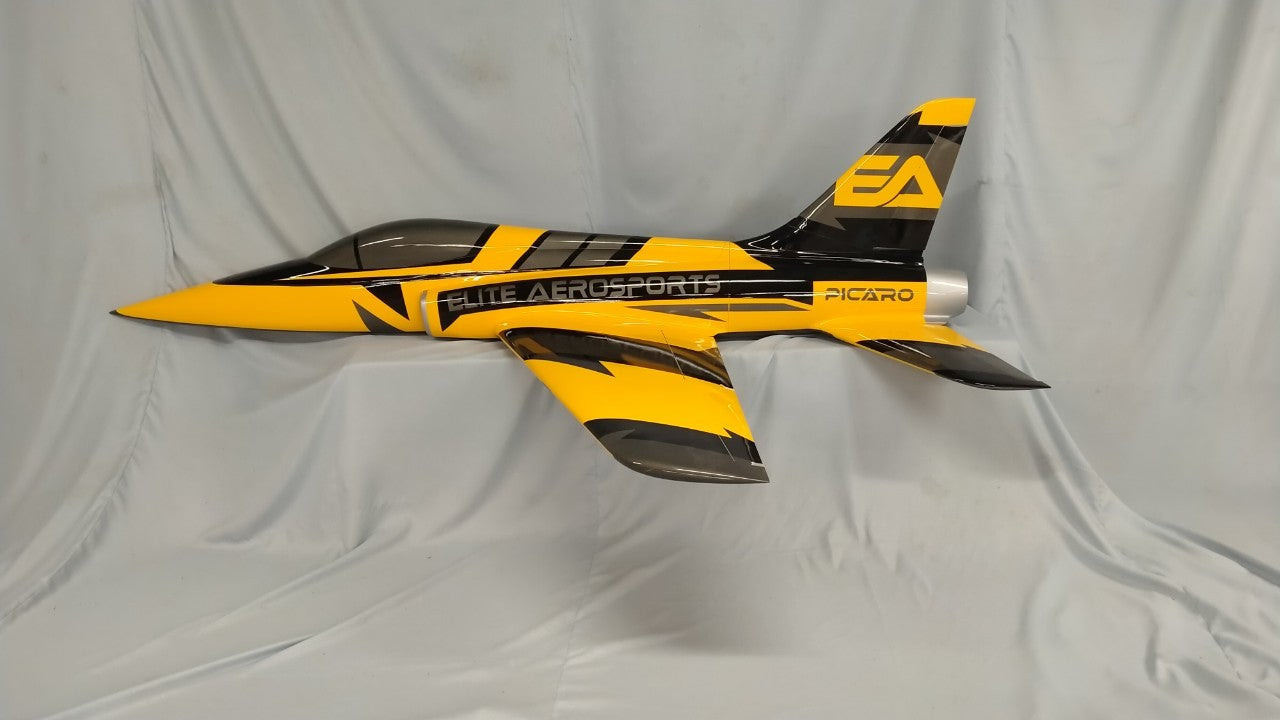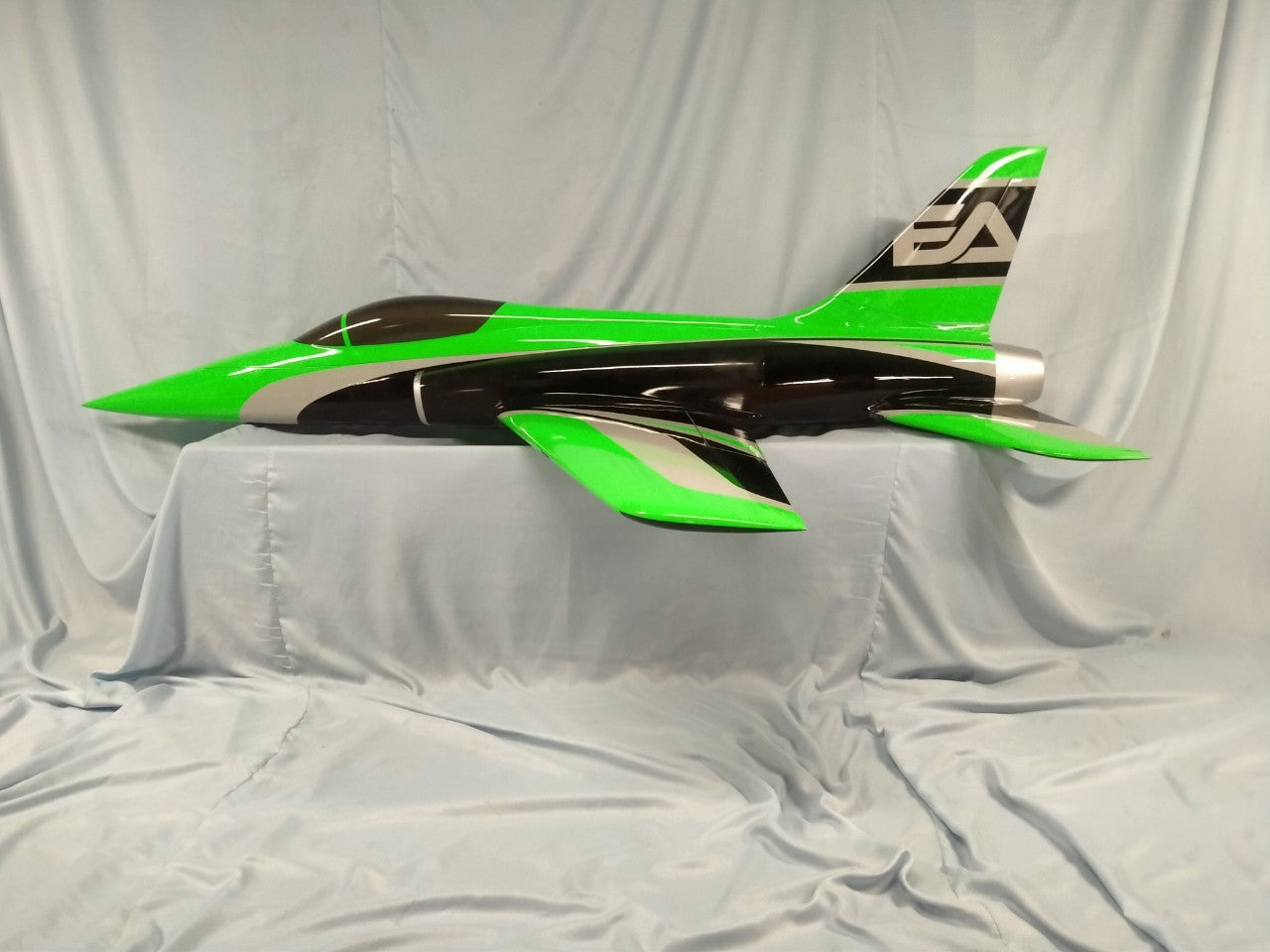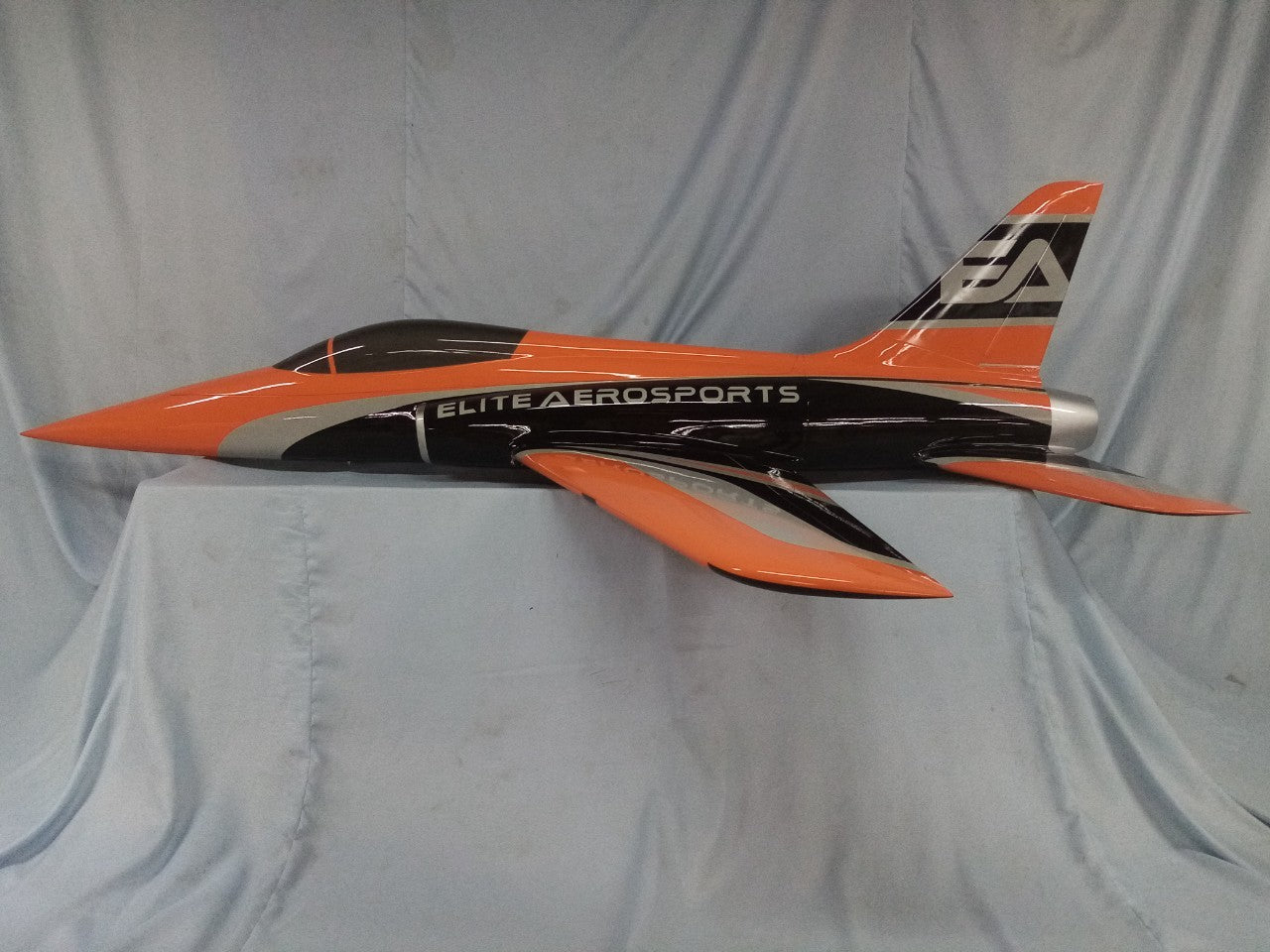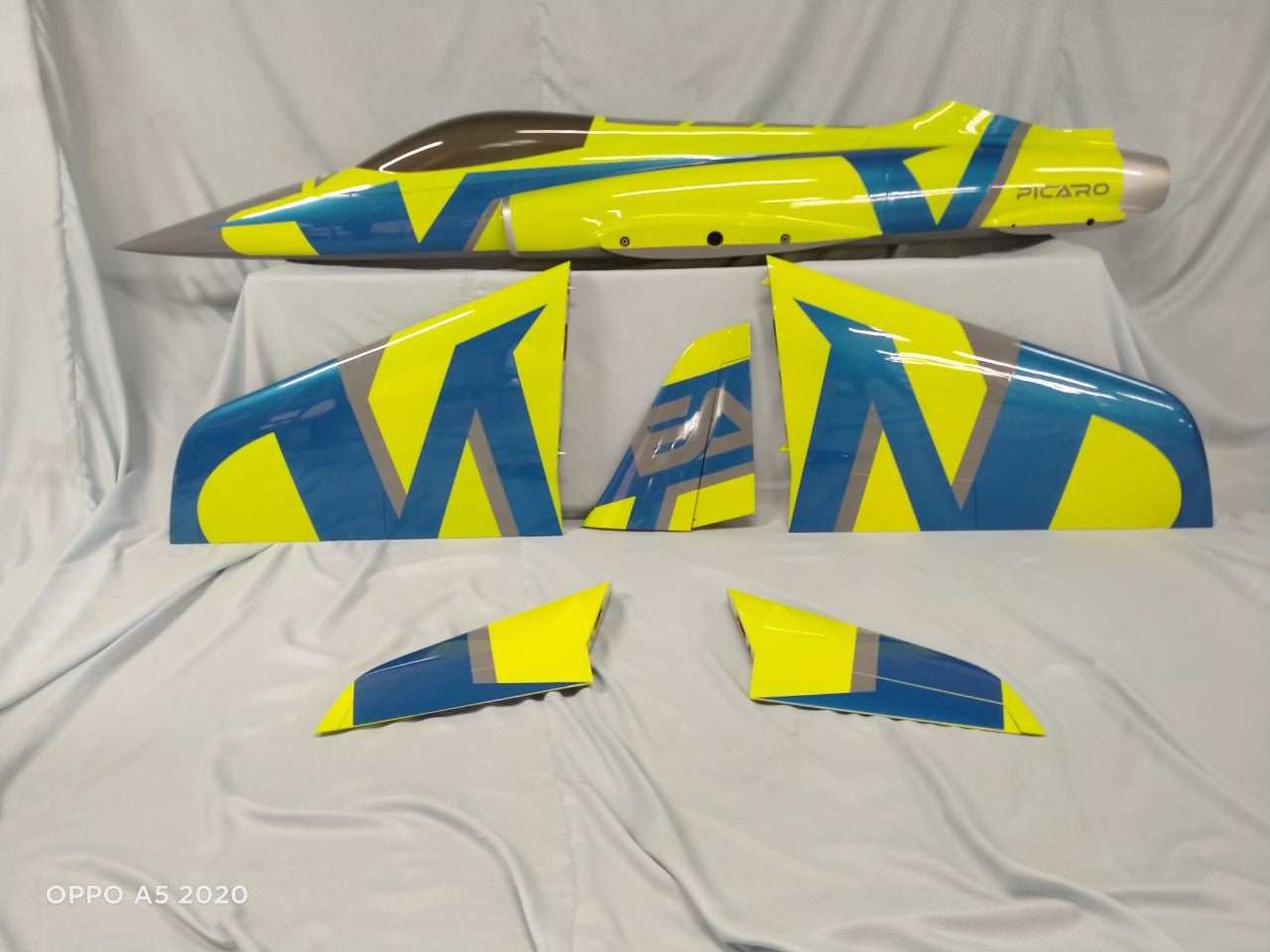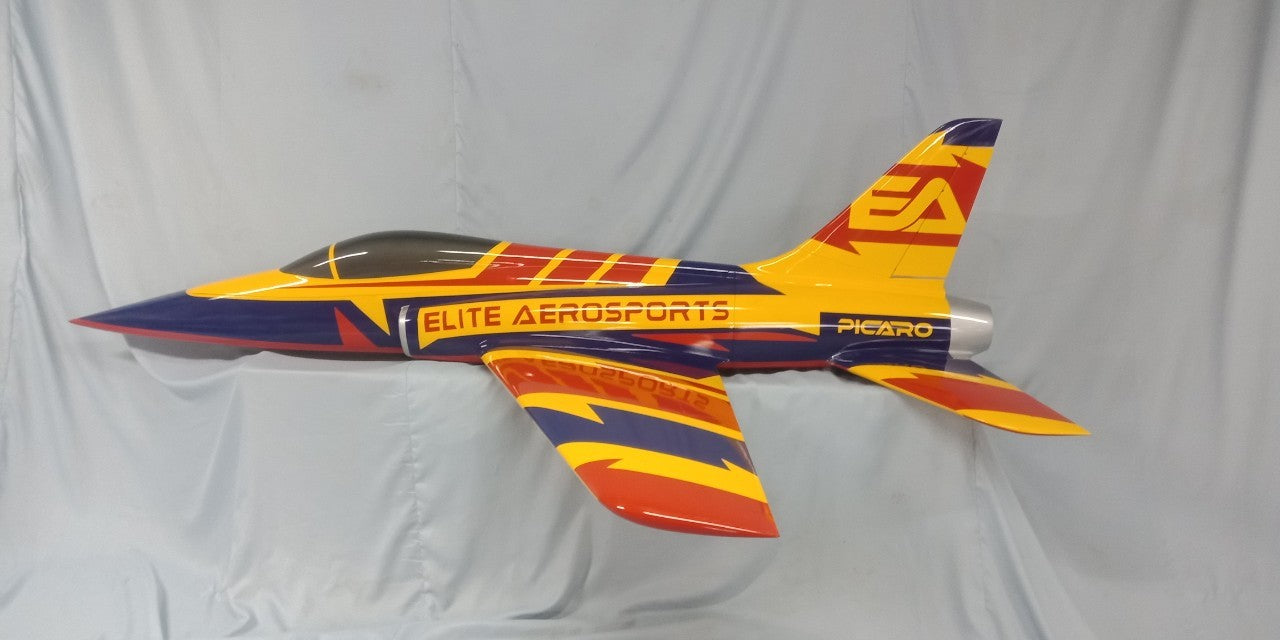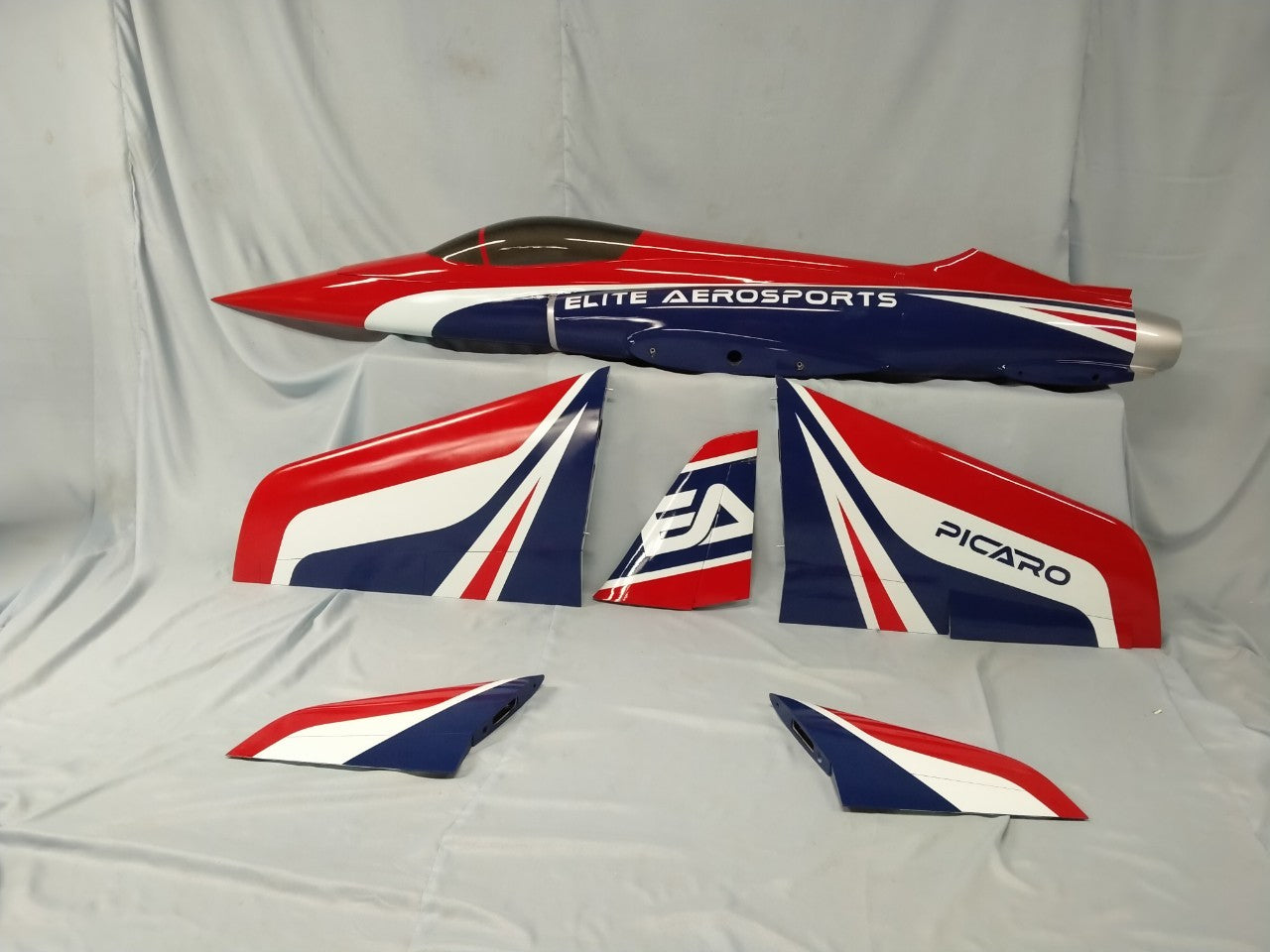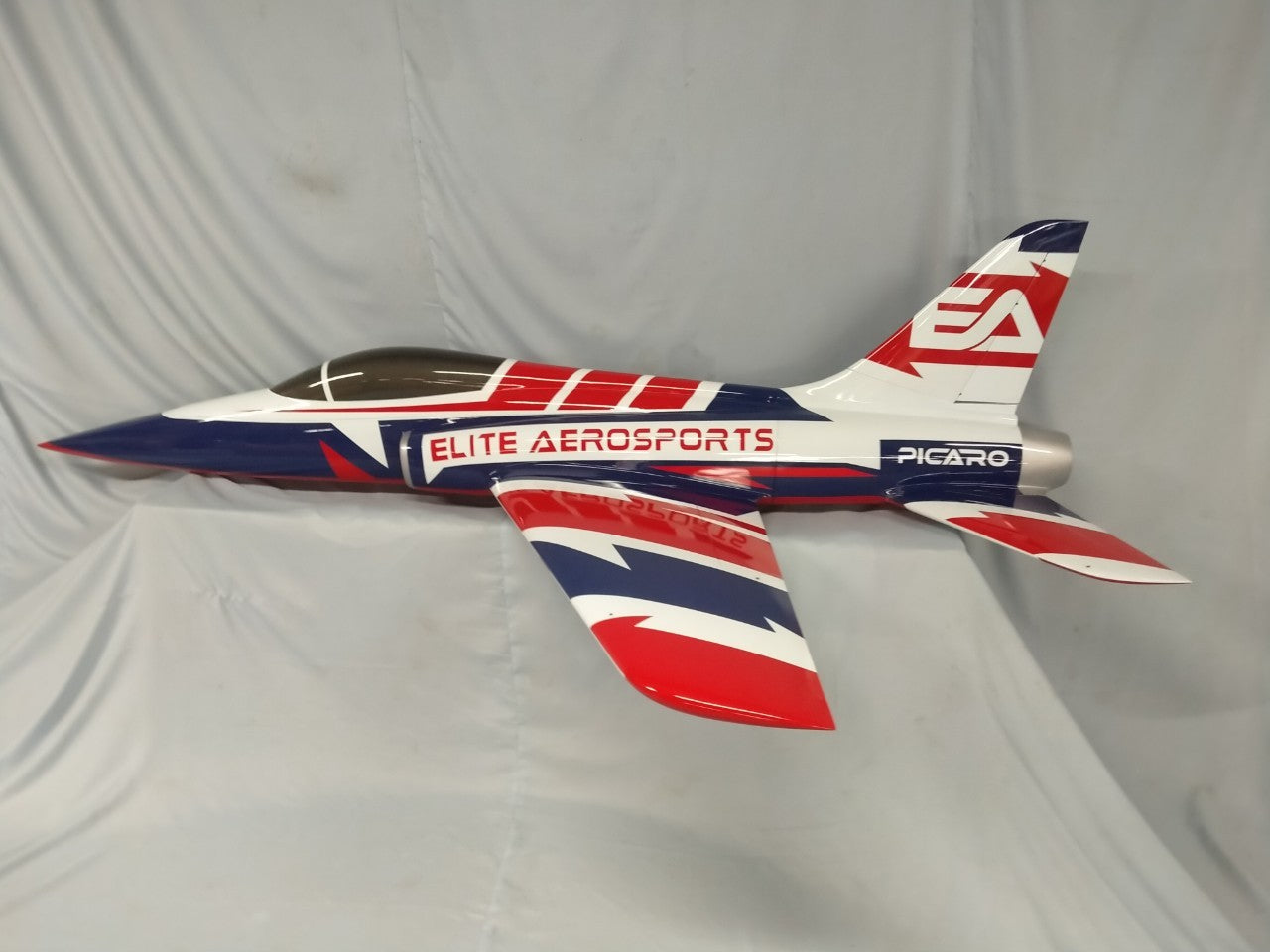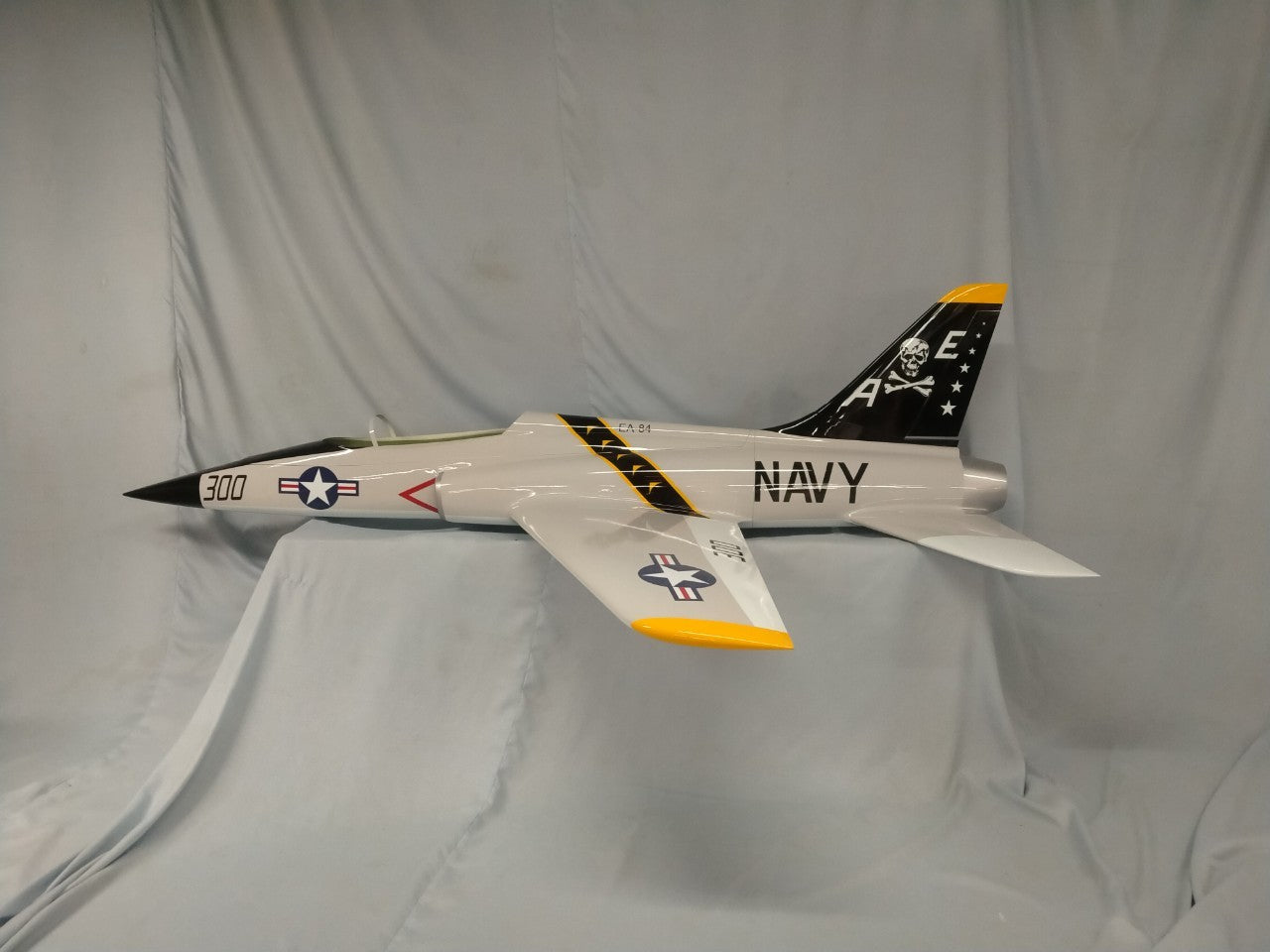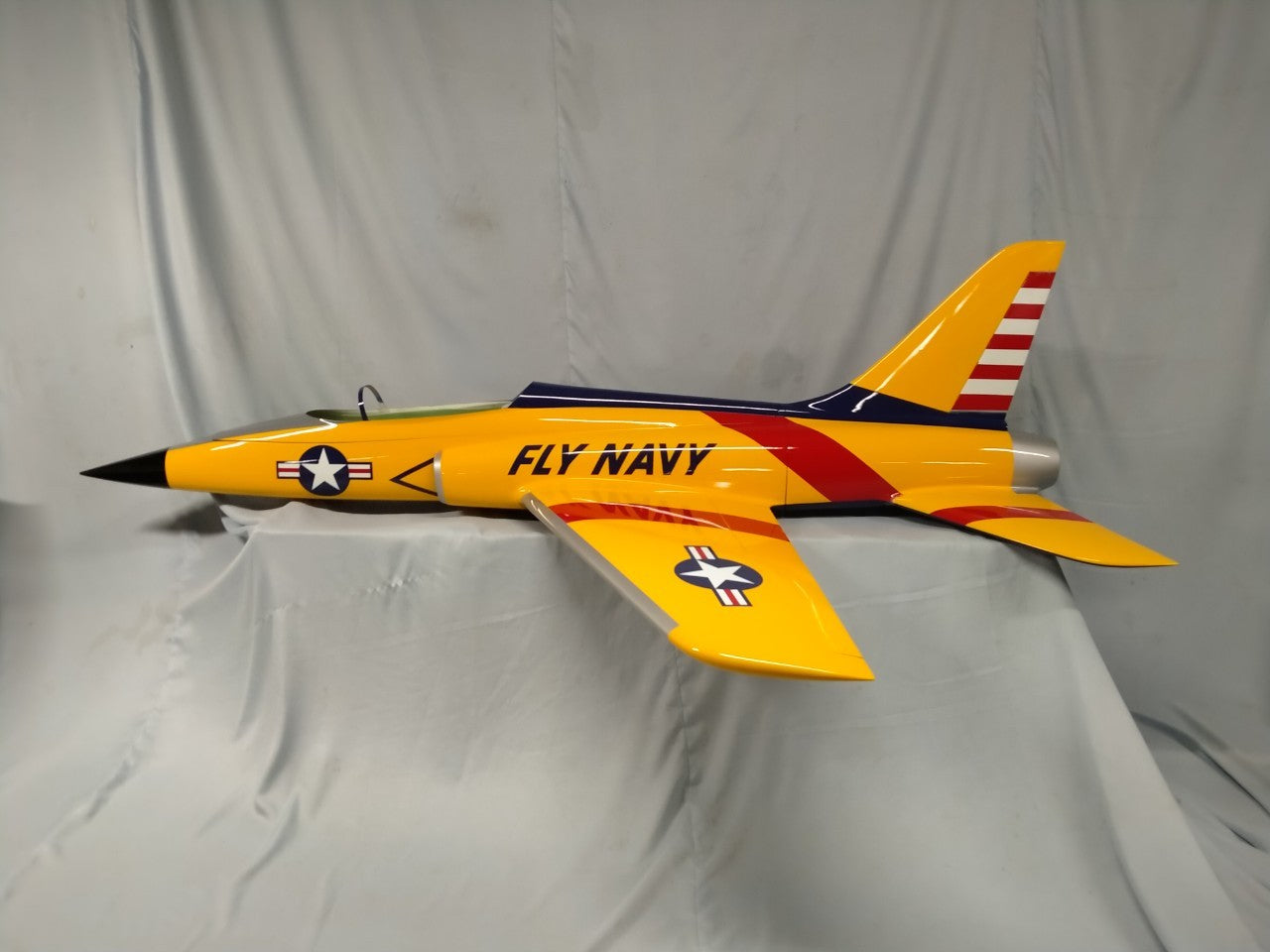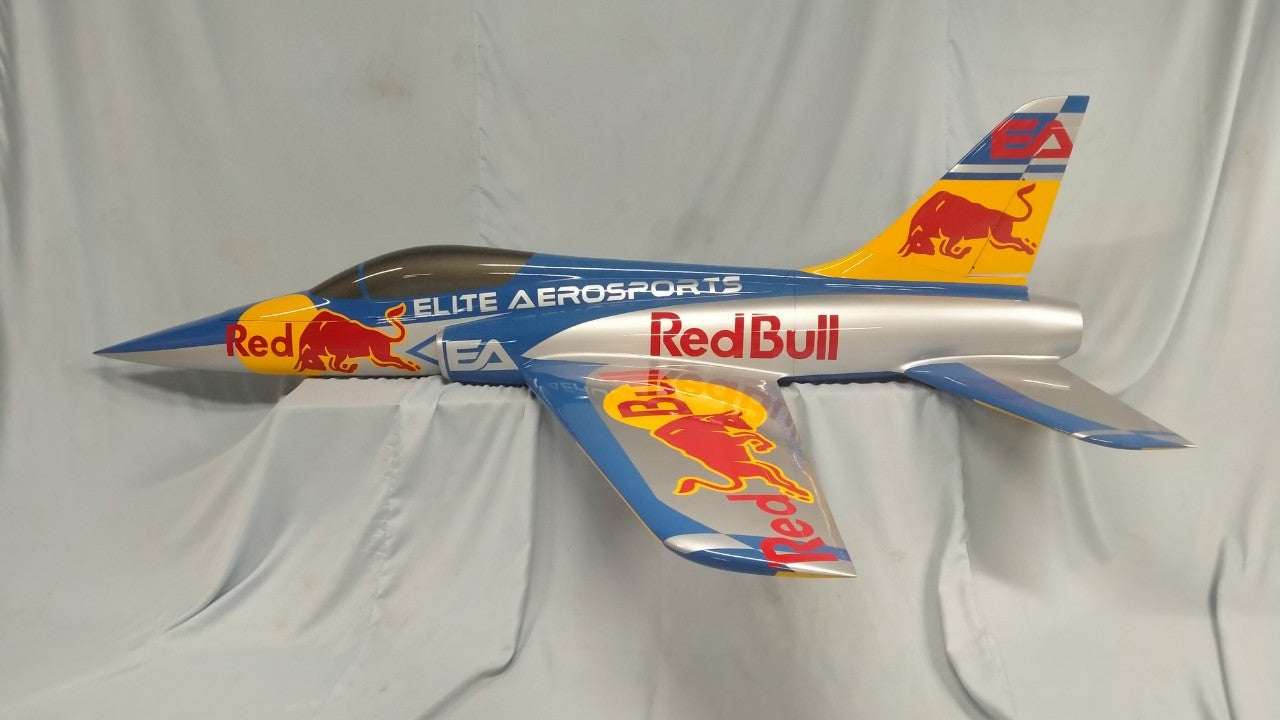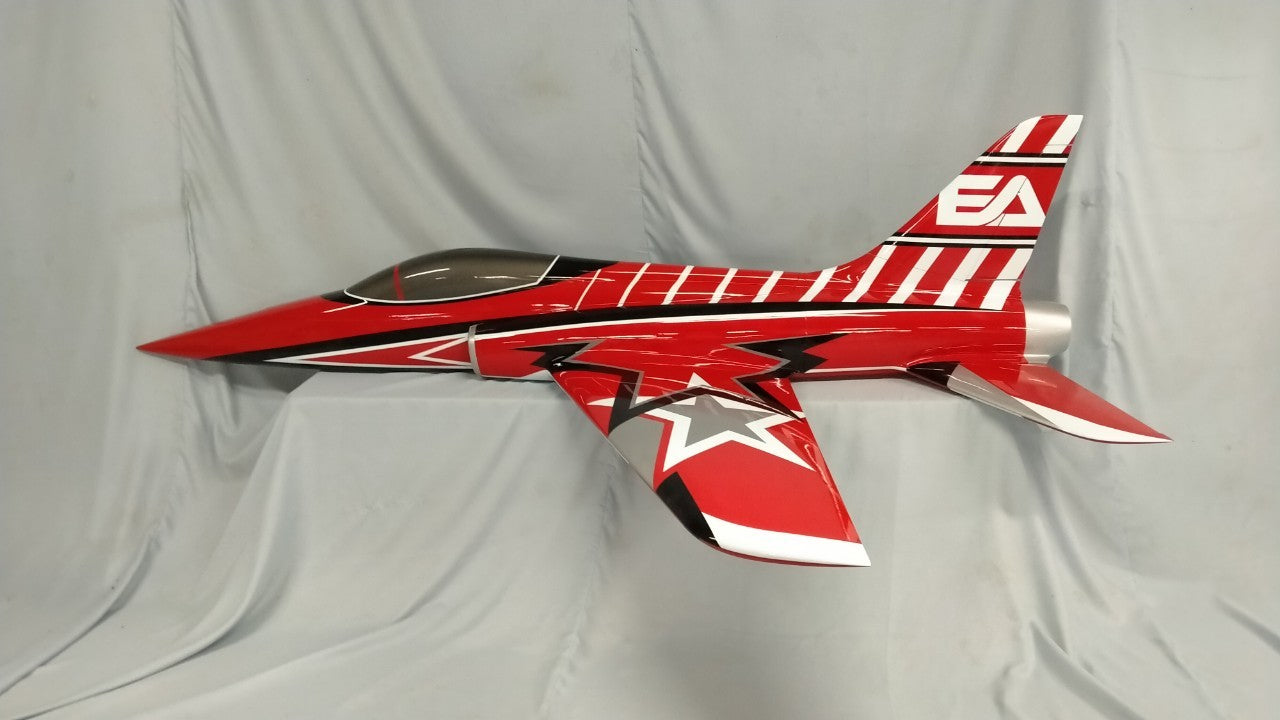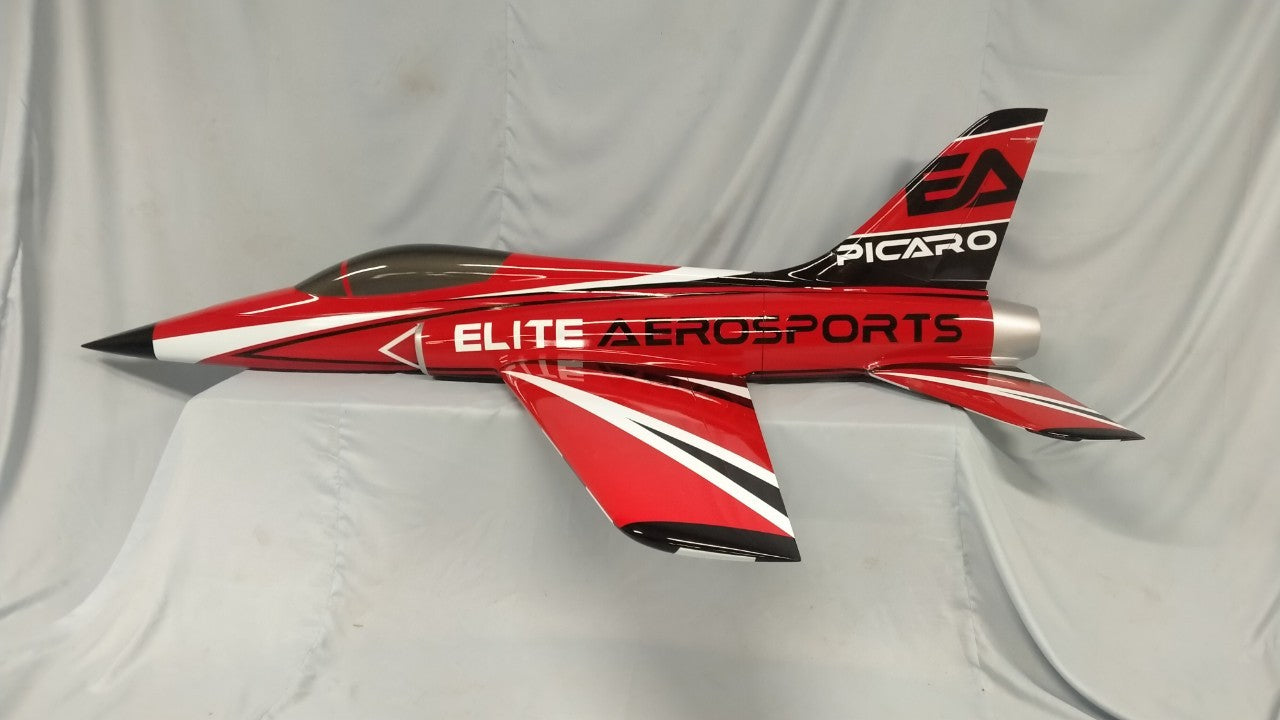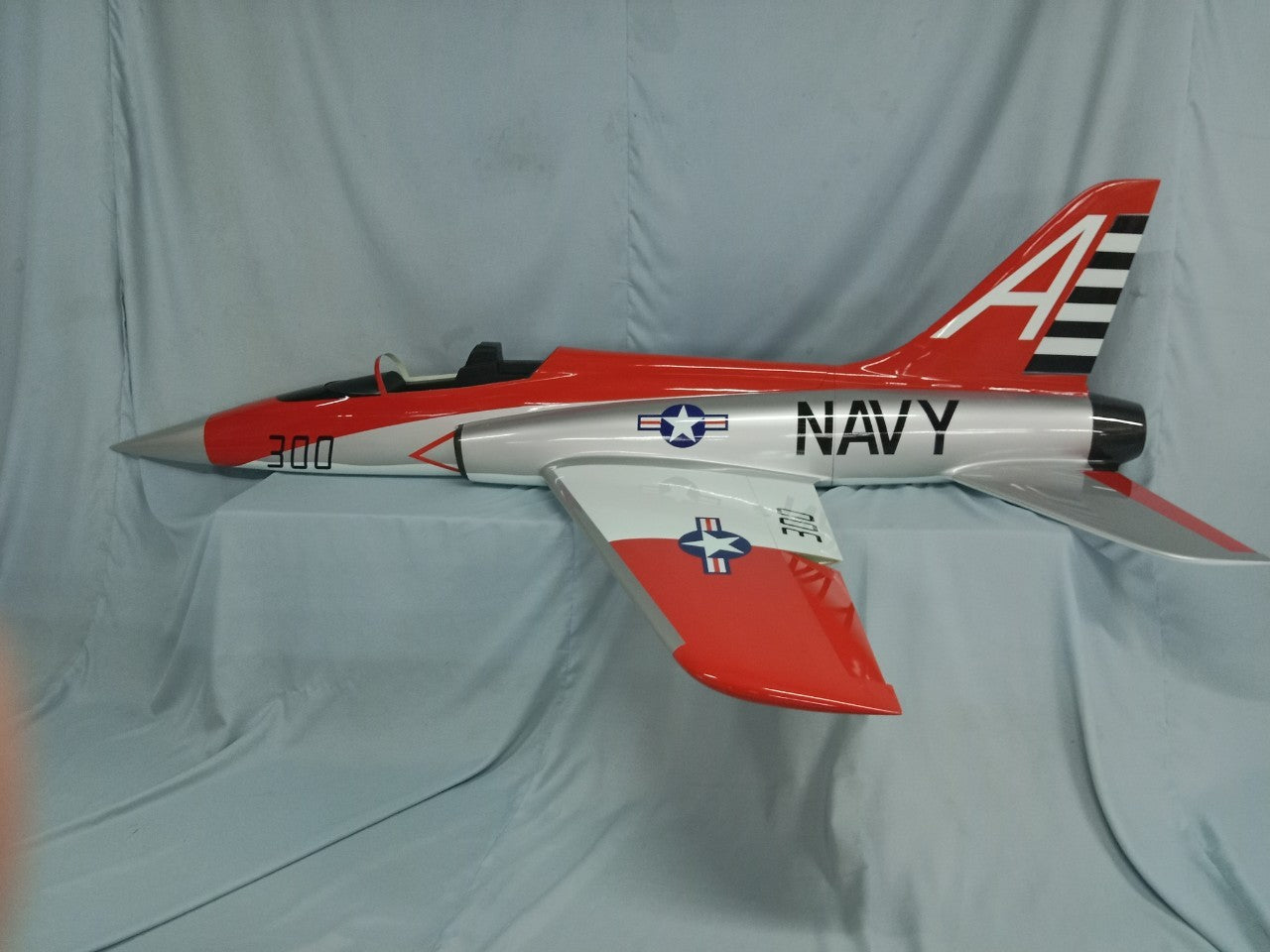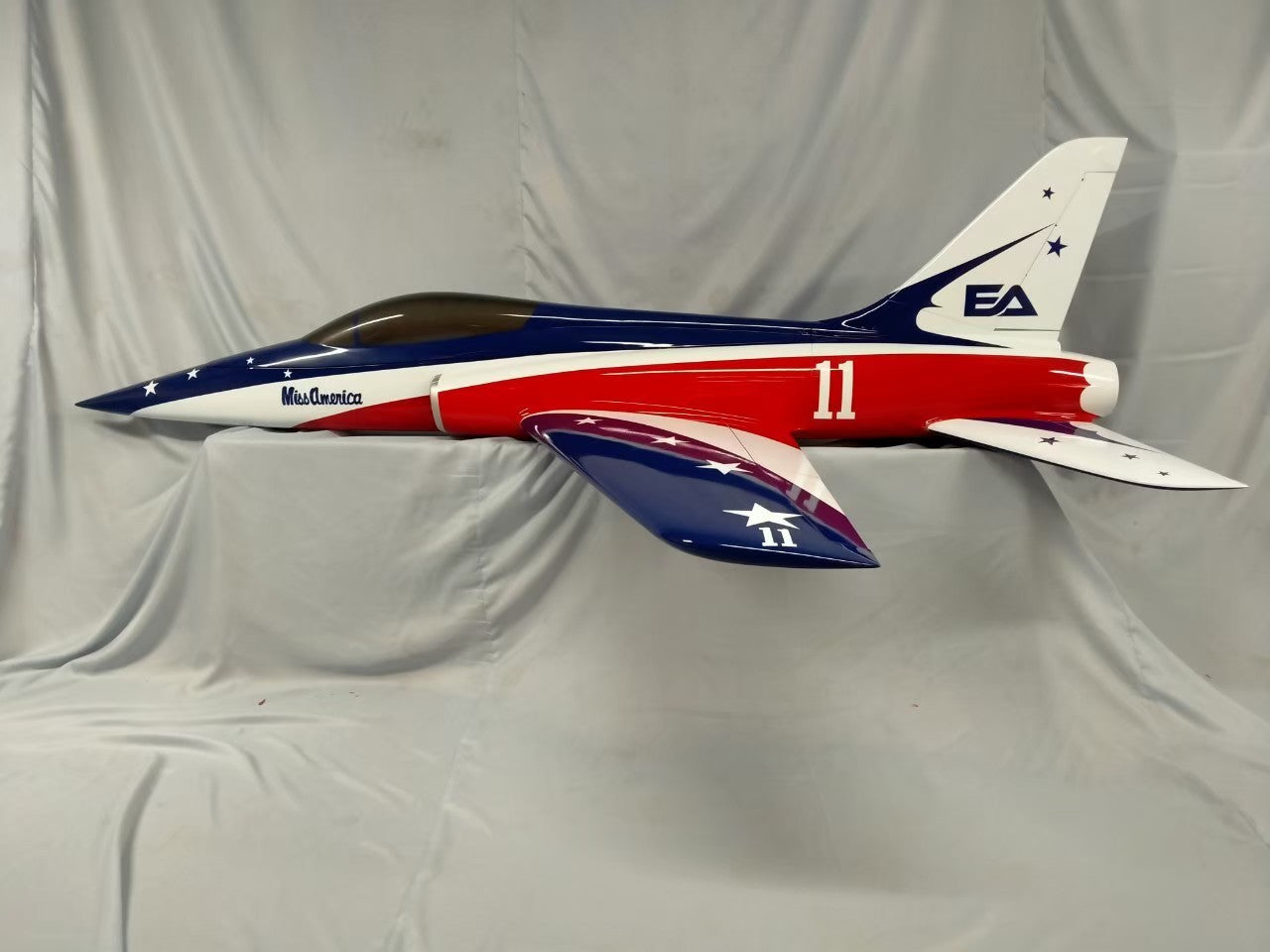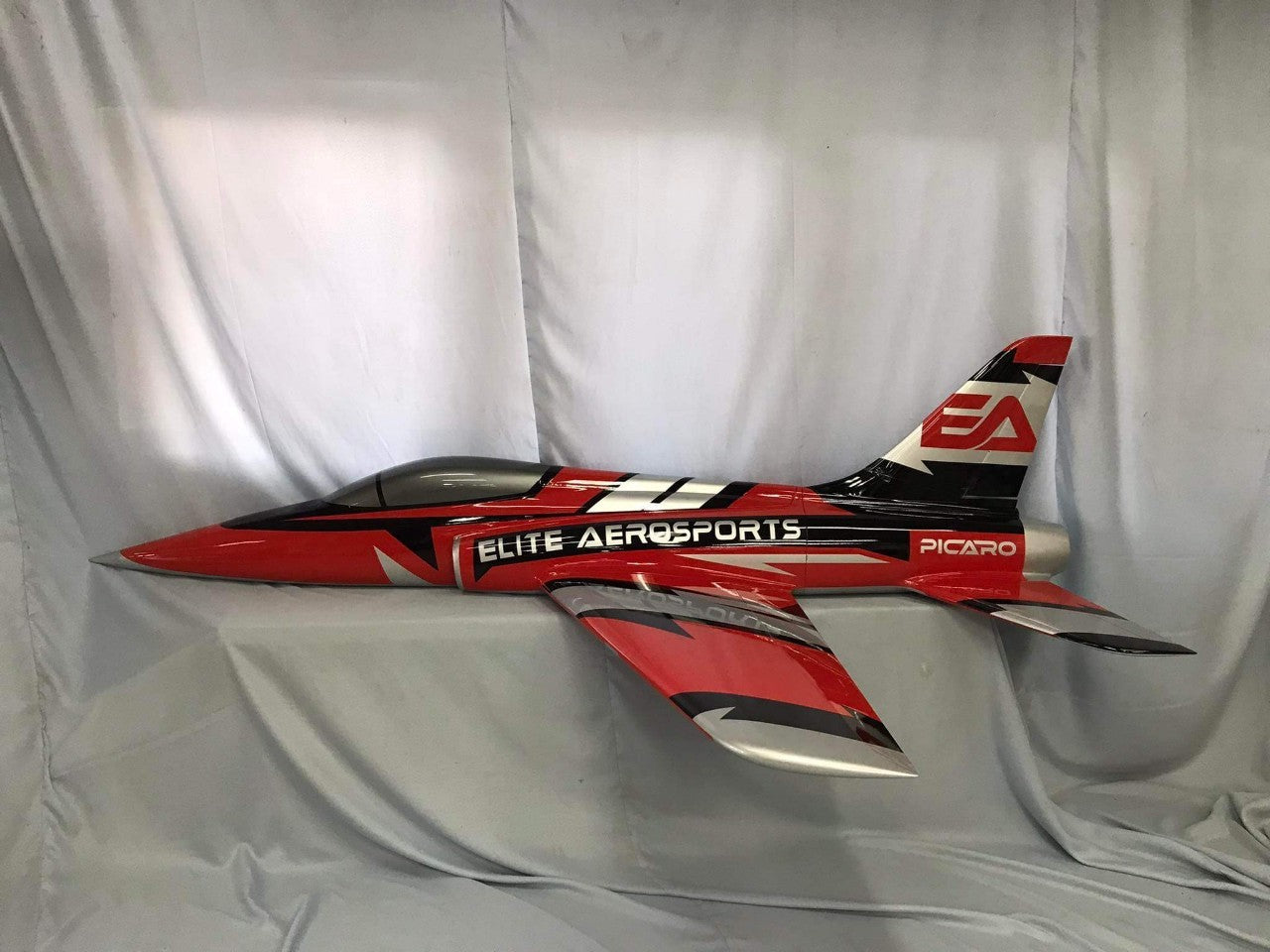 Collapsible content
DETAILS

All composite, carbon fiber reinforced layup. Painted outside the mold with automotive base coat and clear coat. Highly prefinished ARF models requiring very little work to get flying. We also now offer PNP on certain models.
TIPS

Give us a call or email us if you have more questions reagrding our products.
SHIPPING

Shipping available via Air or Sea freight.